Single-Source Mechanical & Facilities Solutions For High Performance Environments
For over 50 years, clients across Connecticut and the Northeast have counted on NEMSI to deliver end-to-end facilities solutions for their various building environments. NEMSI builds and installs the critical systems to help ensure clients' facilities are consistently comfortable, productive, and profitable.


Prepare now for the Department of Energy's 2023 HVAC Minimum Efficiency Standards. We can help you assess your equipment and develop a plan.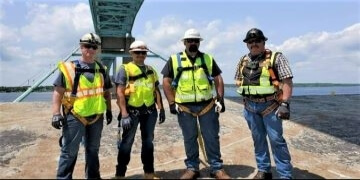 Our employees help make a difference in building environments and workplaces of customers every day across the region. We have many rewarding career opportunities available.
Russell Stevens, President & CEO, is just one of the many people that allow our clients to better manage tomorrow's buildings today.