Commercial HVAC Mechanical Construction Experts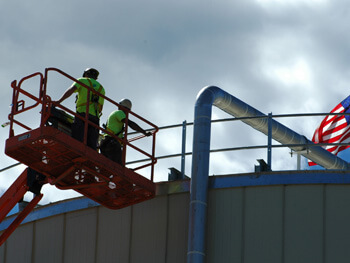 When it comes to commercial HVAC mechanical construction, NEMSI's project technicians often get involved during the bidding stage with the expressed purpose of organizing the construction project in the most efficient way possible to help facilitate on-time, on-budget completion.
Once work commences, NEMSI professionals help develop an overall schedule that details everything from field activities to equipment procurement.
Throughout the commercial HVAC and HVAC mechanical construction process, NEMSI applies the real-world experience it has gained as one of the most active mechanical contractors in the region.
NEMSI professionals understand the importance of continuous comfort and efficient commercial HVAC maintenance in schools, hospitals, and commercial buildings. Additionally, NEMSI has commercial HVAC and mechanical construction services experience in specialized environments.
Commercial HVAC & Mechanical Construction Leaders
Commercial HVAC and mechanical construction services include: